Puppy Pre School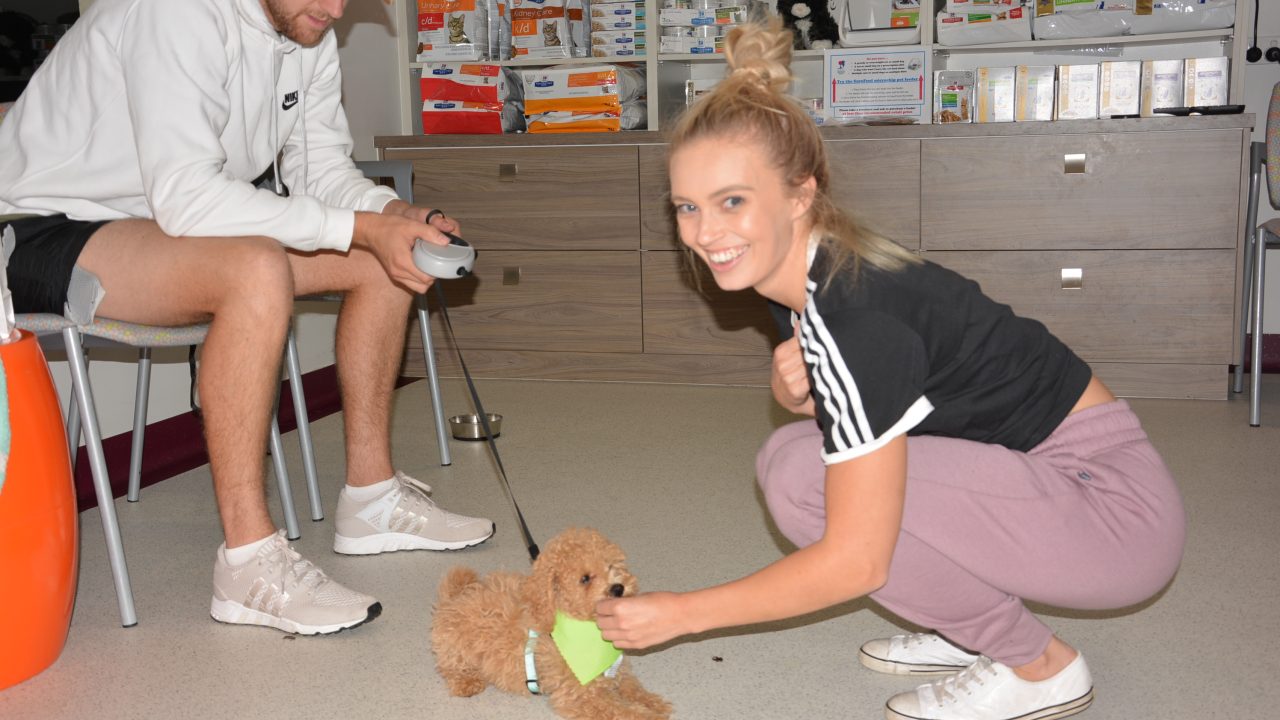 *** NEW PUPPY PRESCHOOL CLASSES OPEN NOW ***
Start your Puppy off on the Right Paw!
The first 6 weeks of a puppy's life are mainly about survival - getting enough food and warmth, and competing with their litter mates for attention. Between 3 to 14 weeks of age is the prime socialising and learning period for your puppy so it is really important that the foundations of how you would like your adult dog to behave are taught in this time frame.
Puppy Preschool is designed to prepare pups for the outside world just like preschool teaches children to interact with each other and prepares them for school. You should aim to fill the pup's prime window of learning with good experiences and teach them how to cope with other dogs, people, children and unfamiliar sights and sounds.
About our Puppy Preschool Program
Our unique, interactive program focuses on rewarding learning with positive reinforcement involving food rewards and praise. Each class has it's own unique group name and dedicated Facebook group where all of the class content is posted after each class, along with training videos, fact sheets and links to other helpful resources. You can also interact with the other group members and follow each others puppies journey into adult dogs!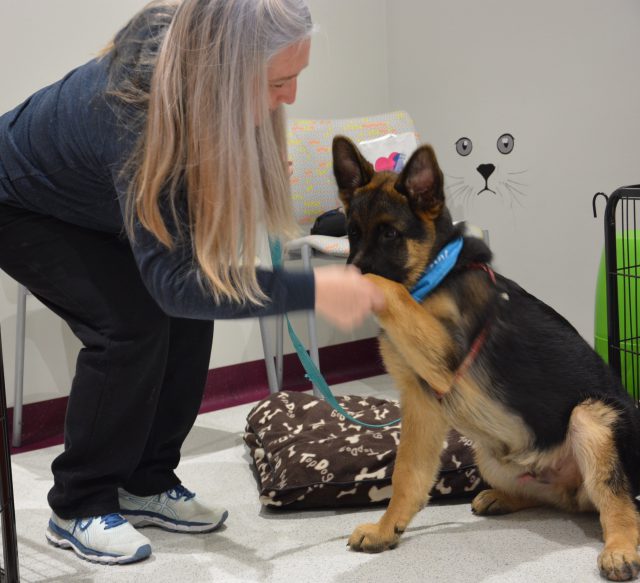 What Can I Expect from the Class?
At end the program your puppy will have learnt how to:
Sit
Follow
Leave it
Go to Mat
Recall
Drop
And you learn stuff too! At the end of the program you will learn the following and more:
Common Inappropriate Behaviour
Toilet Training
Crate Training
Body Language
Nutrition
Preventative Healthcare
Environmental Enrichment
Grooming & Dental Care
Desexing & Identification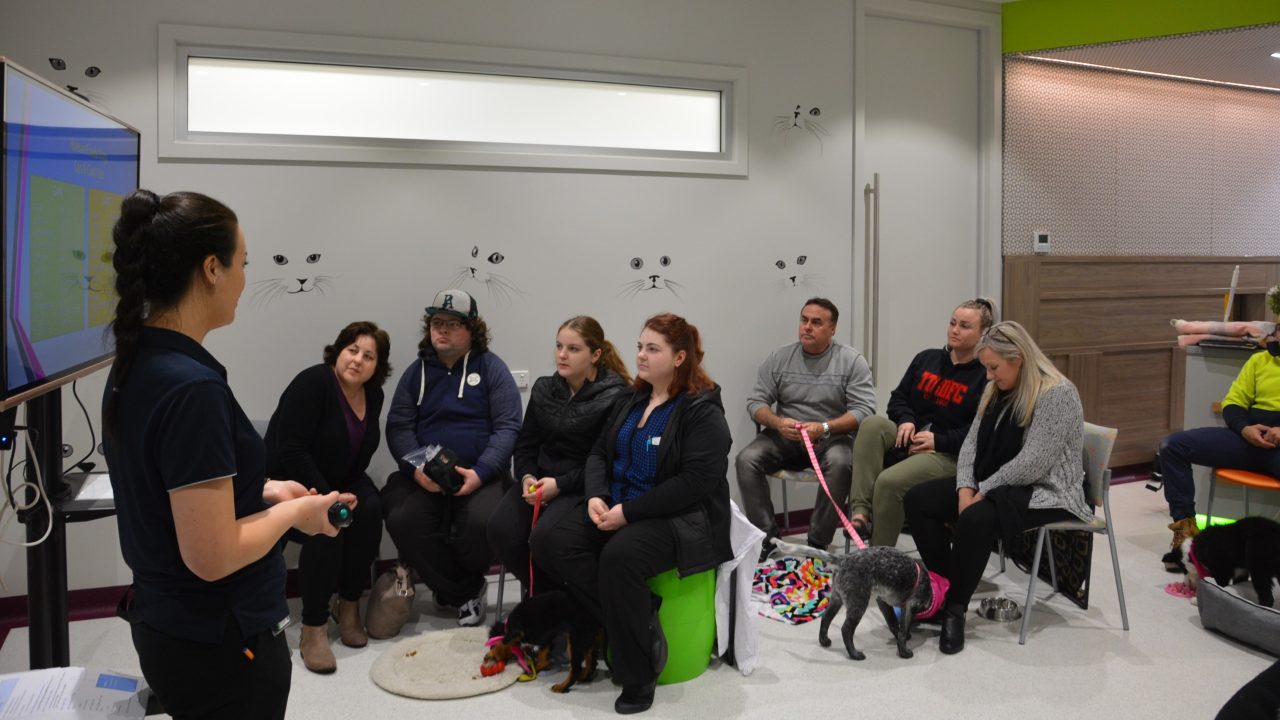 And That's Not All!
When you arrive for your first class you will receive vital tools to assist you in your puppy's training including:
Treat Pouch
Clicker
Lead
Bandana
You will also receive an intestinal worm and flea treatment. Each following week you will receive other samples to try at home.
Puppy Preschool is FUN for both owners and puppies and is one of the most important things you can do for your new family member.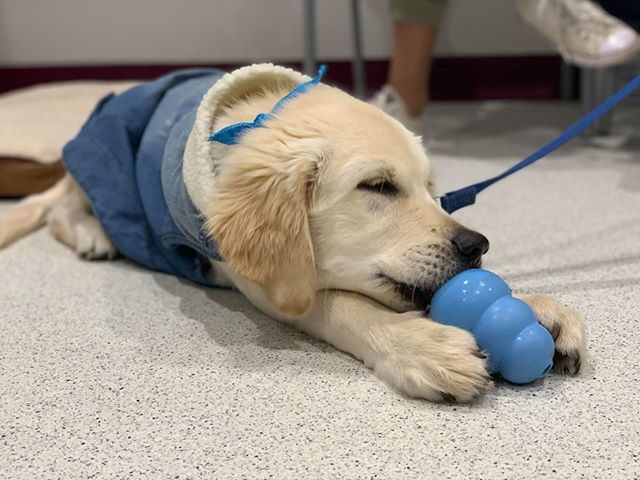 How Do I Join?
Our interactive Puppy Preschool classes run on Tuesday, Wednesday and Thursday evenings from 7:20pm to 8:30pm for 6 consecutive weeks. Our program is extremely popular and there is a maximum of up to 6 puppies to a class for puppies up to 14 weeks of age so early bookings are essential.
Call us on 088265 3399 enroll your puppy today, or complete the enquiry form below for one of our friendly Nurses to contact you.
For more information or to book an appointment Contact