Becoming a Veterinarian
Veterinarians work with animals. Their main duties are to diagnose animals and work to treat and prevent their diseases. They also patch up animals after injuries and educate owners on behavioral management techniques and also the benefits of vaccines and other preventative medications.
However, there is a lot more to being a veterinarian than just treating animals. Vets possess great communication skills to not only be able to communicate with pet owners, but also to be able to work with nurses, kennel hands and other industry professionals.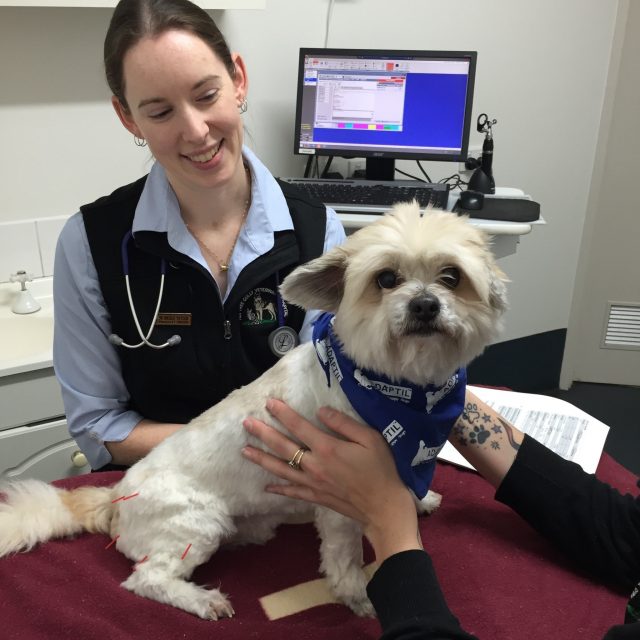 What type of person becomes a vet?
The main duties of a veterinarian are to assess an injury or illness sustained by an animal and then to decide an appropriate diagnosis and/or treatment. Some of the personal attributes a veterinarian would require are:
Compassion. Veterinarians must be compassionate when working with animals and their owners. They must be great active listeners in able to treat animals with kindness and respect, and must be sensitive when dealing with the owners of sick pets.
Decision-making skills. Veterinarians must have keen judgement and decide the correct method for treating the injuries and illnesses of animals.
Interpersonal skills. Strong communication skills are essential for veterinarians, who must be able to discuss their recommendations and explain treatment options to animal owners and give instructions to other staff.
Time Management and critical thinking skills. Time management skills are important for veterinarians as they need to be able to manage an unpredictable workflow on a day-to-day basis. 
Manual dexterity. Manual dexterity is important for veterinarians, because they must control their hand movements and be precise when treating injuries and performing surgery.
Problem-solving skills. Veterinarians need strong problem-solving skills because they must figure out what is ailing animals. They achieve this through a thorough knowledge of animal science. Those who test animals to determine the effects of drug therapies also need excellent diagnostic skills.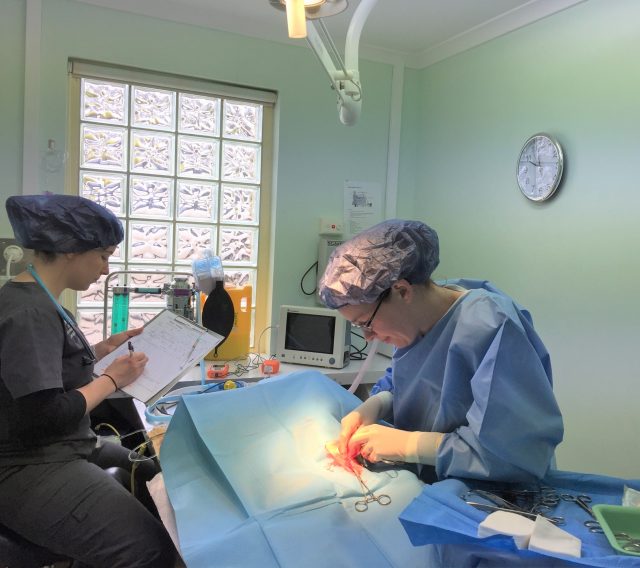 What types of jobs are available to Vets?
Companion animal veterinarians treat pets and generally work in private clinics and hospitals. They most often care for cats and dogs, but also treat other "pocket pets" such as guinea pigs, ferrets, and rabbits. These veterinarians diagnose and provide treatment for animal health problems, consult with owners of animals about preventative health care, and carry out medical and surgical procedures, such as vaccinations, dental work, and repairing fractures.
Equine veterinarians work with horses. They deal with horses from a range of disciplines including racing, showjumping, eventing, endurance riding, polo, pleasure horses, kids ponies and family pets.  Equine vets can also specialize in different avenues of work such as medicine, foal intensive care and reproduction.
Exotic pet and bird Veterinarians have an interest in unusual pets such as reptile and avian medicine and are often involved in wildlife and zoo practices. This area of veterinary medicine is very diverse and many of these vets will treat up to 10 different species of animals per day.
Food animal veterinarians work with farm animals such as pigs, cattle, and sheep. They spend much of their time at farms and stations treating illnesses and injuries and testing for and vaccinating against disease. They may advise owners or managers about feeding, housing, and general health practices.
Food safety and inspection veterinarians inspect and test livestock and animal products for major animal diseases, provide vaccines to treat animals, enhance animal welfare, conduct research to improve animal health, and enforce government food safety regulations. They design and administer animal and public health programs for the prevention and control of diseases transmissible among animals and between animals and people.
Research veterinarians work in laboratories, conducting clinical research on human and animal health problems. These veterinarians may perform tests on animals to identify the effects of drug therapies, or they may test new surgical techniques. They may also research how to prevent, control, and eliminate food- and animal-borne illnesses and diseases. Some veterinarians become teachers at colleges and universities
How do you get started?
There are 7 universities in Australia that offer a degree in Veterinary Science:
University of Adelaide
University of Sydney
University of Queensland
Murdoch University (Perth)
University of Melbourne
James Cook University (Townsville, Qld)
Charles Sturt University (Wagga Wagga, NSW)
High School Students who are interested in becoming a Vet should contact the University they would like to attend to get more information on course requirements and the ATAR you would need to achieve.  The course is very demanding and requires each student to be highly motivated with an interest in science and the care and welfare of animals.

For more information or to book an appointment Contact