Becoming a Veterinary Nurse
There are plenty of reasons to become a veterinary nurse, but generally the prime motivator for those who want to get into the profession is that they have a love for animals. It's a career that can be emotionally demanding at times—caring for sick or injured animals, helping owners cope with the loss of a pet, and dealing with the rigors of always seeing animals in need of help. However, there are many other factors to consider.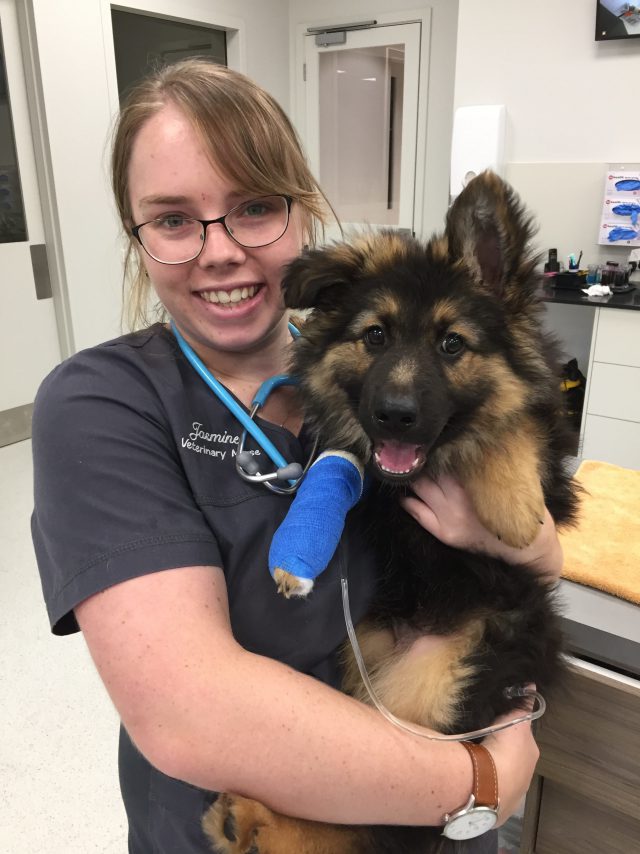 You Get to Work with Animals
You'll have the chance to help animals recover or live fuller lives, bond with pets during their time in the hospital and teach owners how to better take care of them. As a veterinary nurse, you may be working with more than everyday pets such as cats and dogs. Many veterinary practices also treat "pocket pets", birds and exotic pets. Rural areas might see more horses and farm animals than run-of-the-mill pets. It is important to note that not all pets are "cute and cuddly" and you will be expected to treat whatever walks in the door. (Snakes are pets, too.)
Every day is different
Being a vet nurse is not just about working with animals. You will have the opportunity to work with a variety other professionals who share the same passion as you. Vet nurses also need to be outstanding communicators as they are entrusted everyday with clients' fur-babies.
One thing about vet nurses is that they are more than just a "general nurse". On any given day you could wear any of the following hats:
Receptionist
Dental technician
Surgical and anaesthetic assistant
Pathology technician
Medical nurse
Dietician
Puppy educator
Grief counselor
Cleaner
Veterinary nursing roles are not confined just to veterinary clinics. Many businesses and organisations hire vet nurses, including:

Private clinics
Animal hospitals
Shelters
Research laboratories
Zoos
You need to expect that this is not a 9am-5pm job. Most veterinary practices are open for extended periods each day and also on weekends. Hours of work can be rostered as shifts over a 7 day cycle. Veterinary nurses need to be organised with their social life as rosters can change from week to week.
Where to start
The current qualification that provides an individual with the skill to provide competent support to a Veterinary Practice is a Certificate IV in Veterinary Nursing. Prior to this, a Certificate II can be achieved and is offered as a VET course through school.
All training providers in Australia offer accreditation to this qualification via the Veterinary Nursing Training Package. After this initial qualification is achieved, further units of study can be completed up to Diploma level.
There are number of methods to achieve certification. Contact the Vet Nurses Council of Australia www.vnca.asn.au. The VNCA offers support to Veterinary Nurses and assists via setting standards for excellence in animal care through education and support.

For further information contact Australian Apprenticeships www.australianapprenticeships.gov.au
A list of registered training providers is available at www.ntis.gov.au

For more information or to book an appointment Contact